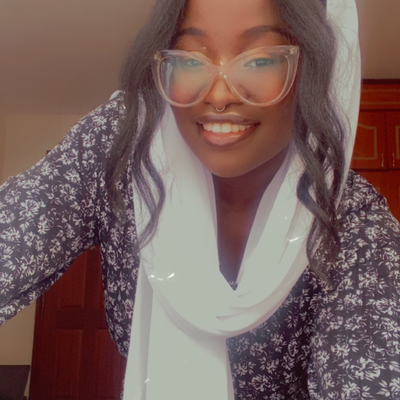 Services provided KSh2,000

/ hour
Arts / Entertainment / Publishing (2)
Content Writing
Copywriting & Advertising Copy

Sales (5)
Social Media Advertising
Community Management
Public Relations Services
Social Media & PR Services
Digital Marketers

Technology / Internet (1)
Digital communication

Customer Service / Support (1)
Admin - Social Media Managers

About Milanoi Lenaiyasa:
What I love most about filmmaking and media journalism/Communications is the ability to tell stories that can make a difference. Whether it's shedding light on an important issue or inspiring others with a powerful message, I'm passionate about using my skills to make an impact.
My creative process starts with a strong concept or idea. From there, I work closely with my team to develop the story and bring it to life. I believe in the power of collaboration and always strive to create a positive and inclusive working environment.
 
Experience
First Assistant Director
Studio M&A Production • Oct 2022 – Nov 2022
Tasked to Work closely with the Director by being their right-hand person by being the link between the Director, cast and crew
-Liaise closely about continuity with other departments including sound, costume, make-up
and hair, props and lighting.
-Provide production with records of the requirements for any outstanding shots or inserts. -Work with the Director to determine the shoot order, and how long each scene will take to film
-Ensure adherence to the shooting schedule
-Supervise the cast and crew
-Liaise with the production office, and provide regular progress reports about the shoot -Control discipline on the set
Volunteer
Positiveo-Sparkpluss • Apr 2022 – Jun 2022
Positiveo is a start-up organisation founded by a group of mental health enthusiasts to eradicate the stigmatization associated with psychological therapies and interventions in Africa. It provides 24/7 virtual counseling services to all that might require it. I was fortunate to be able to volunteer with them as part of their digital marketing team.
Researcher
Bold Network Africa • Apr 2022 – Jul 2022
I was part of the research team for Bold Network Africa, they had several projects coming up that involved telling real and inspiring stories of the African Queer People and creating awareness about the LGBTQ community in Kenya.
Content Manager
Nyambok & Co. • Jan 2022 – Nov 2022
Responsible for coordination of visual content creation for both Recording & Publishing Artists at the NNCo Group ME&A Division- MAD Royal Entertainment.
1st Assistant Director
Foughts Entertainment • Nov 2021 – Dec 2021
Pre Production Assistant Director for the feature film Chini Ya Paa where I created shooting schedules, Cast and extras Shooting day to days and call sheets for the first few shooting days. This Film is to be premiered in 2022.
Production Manager
Documentary and Reality TV • May 2021 – Nov 2021
Responsible for producing shows like Sol Family and This Love which are both airing on Showmax Kenya.
Script Supervisor
Rocque Pictures • Sep 2020 – May 2021
1st AD / Script Writer
MultiChoice Group • Oct 2019 – Apr 2021
A year-long, fully-sponsored programme is offered through regional MTF academies in Kenya, Nigeria and Zambia, in partnership with respected local tertiary education institutions. We got a chance to learn more and get first hand, on job experience in filmmaking by making films, developing our skills in film and TV production alongside the industries greats.
Script Supervisor
Giraffe Africa Production • Apr 2019 – May 2019
Script Supervisor for the feature film production (You Again) shot on location in Nairobi Kenya. This production was directed by Natasha Likimani and Nick Mutuma.
Script Supervisor Docubox • Oct 2018 – Dec 2018
Worked as the script supervisor on the production "Millet" which was directed by Lydia Matata and was shot on location in Nairobi Kenya.
Assistant Script Supervisor
Ginger ink films and One Fine Day Film • May 2018 – Jun 2018
Was an assistant Script Supervisor for the production by the name Lusala. I was under Martin Nyakabete the greatest Script Supervisor in kenya and during the time i got to learn skill such as Script Breakdown: Script Timing, Page Count, Story Chronology, One Liner's, Editor Daily Log, Simpte and Smart Slates, Camera/Sound reportes and Production Report.
Education
B.A Communications and Digital Media KCA University • May 2022 – Present
Customer Relationship & Service management Henley Business School • Jan 2022 – Apr 2022
Certificate in Proficiency in Film Making Kenyatta University • Jul 2021 – Dec 2021
Documentary Filmmaking and Social Media Micro Docs New York Film Academy • Jul 2020 – Jul 2021
Film, Cinema and Video Studies Multichoice Talent Factory • Jun 2019 – Jun 2020
A year-long, fully-sponsored programme is offered through regional MTF academies in Kenya, Nigeria and Zambia, in partnership with respected local tertiary education institutions. This Program aimed to further our knowledge in the Filmmaking industry.
Diploma in Film and TV Production
Africa Film and Tv Talent Training Institute • Jan 2016 – Jan 2018
The beginning of My Film and Television Production career