Enhanced staffing strategies to expedite the hiring process
Explore our strategy for optimizing your return on investment. With a presence in 91 countries and a vast selection of 17 million job opportunities, beBee has positioned itself as a leading global platform for job searching and recruitment, attracting more than 14 million distinct visitors each month.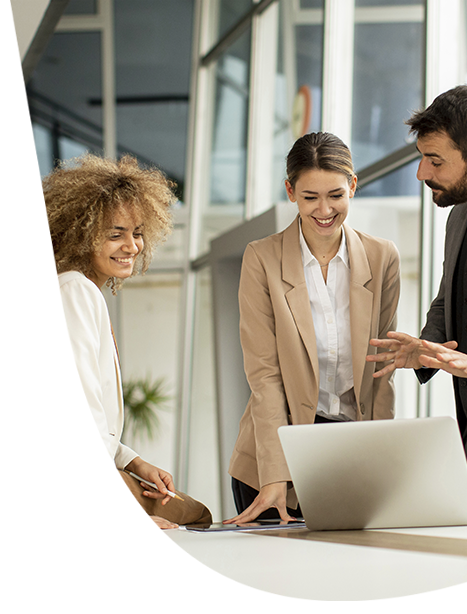 Diversified Pool of Candidates
We assist you in discovering fresh and skilled talent ahead of your competitors.
Explore candidates with specialized qualifications and distinct backgrounds.
Leverage multiple sources to enhance the visibility of your job openings.
Expand your hiring options through our partner network for additional hiring solutions.
Flexible Integrations
We offer the flexibility to integrate with any recruitment software you prefer.
Our system seamlessly integrates with your programmatic technology.
Effortlessly transfer workflows from our platform to your dashboard.
We have the capability to adapt to specific campaign needs.
Seamless Analytics
Maintain an organized approach by measuring and monitoring your campaigns effortlessly.
Efficiently categorize qualified candidates without any hassle.
Easily sort and filter data based on your specific requirements.
Monitor the progress of your campaigns in real-time for immediate insights.
Intelligent Approaches
We tailor our strategies to meet your specific requirements, ensuring optimal results through:
A dedicated account manager and a client success expert committed to your success.
Customized bidding strategies designed to maximize value and deliver the best outcomes.
Data-driven solutions that leverage insights to help you reach your goals effectively.
More about beBee
17M
Jobs posted per month
30M
Sessions from users per month
14M
Unique monthly visitors
91
Countries and growing international visibility
Why Choose Us?
Ease of Use
At our company, we prioritize user-friendly solutions and resources that elevate your digital recruitment journey, all while maintaining simplicity.
Exclusive Target Audience
Our exceptional network of specialized partners and extensive global reach ensures that we connect you with the perfect candidate for the job.
Adaptability
Our approach is built on flexibility, allowing us to meet your needs without being tied down by contracts. You have the freedom to modify your campaign details at any time.
Tailored Assistance
Our team of dedicated account managers and client success experts provide a personalized experience by actively monitoring and evaluating the progress of your campaign.