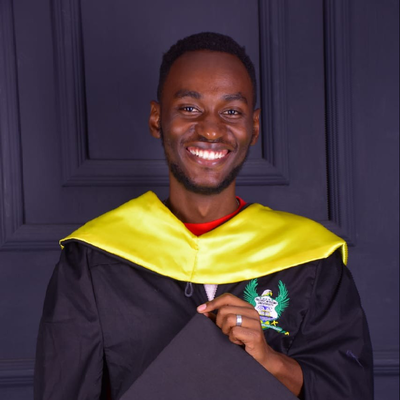 About me:
I am an IT specialist with over a year of experience responsible for the overall daily operation of an office environment that includes IT support, software development, and maintenance using android studio. Motivated, adaptable, and responsible computing graduate seeking a chance to join your company, .I am also a talented, respectful, and ambitious individual. A competent worker who strives to perform his duties on time and can withstand pressure if need be. I am a quick learner and I can do multiple tasks within a short period of time.
Experience
Romca Electronics | Nairobi, Kenya                                                                         August– March 2022
IT sales and support
Initiated a risk management plan to assess and harden IT security by adopting an equipment inventory system and installing security cameras. Slashed security risk by 30%.
Assisted clients with diagnosis of software and hardware issues and concerns. 80% of customer satisfaction.
Monitored installation, integration, configuration, and maintenance of the IT system for 0% downtime
Kenya Power and Lighting Company | Nairobi, Kenya                                             August– March 2022
Prepared IT equipment prior to user deployment, including over 40 laptops (running Windows, macOS, and Linux).
Used expert problem-solving skills to fix network issues 15% faster than the previous admin. 
Assisted with the disposal coordination of 100+ laptops, and 120+ failed HDD/SSDs.
Provided end-user hardware support, resolving 82% of issues and averaging 4.5/5.00 satisfaction.
Education
The East African University| Nairobi, Kenya                                                     May 2017 - March 2022                  
Bachelor in Computer Science and IT
Second class honours (Upper Division)
Professionals who compete with Ken
Other users who are called Ken
Technology / Internet profesionals
Professionals from different sectors near Nairobi, Nairobi Area