A good and experienced caregiver with 3 year of experience
As a caregiver, I am responsible for providing assistance and support to individuals who require care due to various physical, mental, or emotional conditions. This can be a challenging yet rewarding job that requires a unique set of skills and qualities. With three years of experience in caregiving, I have developed the necessary skills to provide exceptional care and support to my clients.

One of the key qualities that make me a good caregiver is that I have empathy. I understand that the individuals I care for are going through a difficult time and need someone who can empathize with their situation. I am able to connect with them on a personal level and create a sense of trust and comfort. This is especially important when caring for individuals who may be experiencing anxiety, depression, or other mental health issues.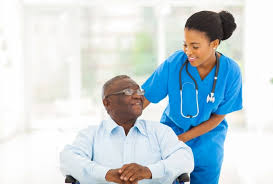 My experience has also given me the ability to communicate effectively with my clients and their families. I understand the importance of clear and concise communication and I'm able to provide updates on their health and well-being. I also take the time to listen to their concerns and needs, and work with them to develop a care plan that meets their specific requirements.

In addition, I am highly skilled in managing medications, assisting with personal care, and providing emotional support to clients. I have experience working with clients who require assistance with daily tasks such as bathing, dressing, and grooming. I'm also knowledgeable about medications and their potential side effects, and I'm able to manage clients' medication schedules with precision.

Another quality that sets me apart as a caregiver is my patience. I understand that some clients may require more time and attention than others, and I'm willing to provide the necessary support. I am able to remain calm and composed in challenging situations, and I'm able to provide reassurance and comfort to clients who may be anxious or distressed.

Overall, my three years of experience as a caregiver have provided me with a wealth of knowledge and skills that make me an excellent caregiver. My ability to empathize, communicate effectively, provide personal care, manage medications, and remain patient and calm in challenging situations make me an asset to any caregiving team. I am dedicated to providing the best possible care to my clients, and my experience and expertise have prepared me to meet their needs with confidence and compassion.
Health
You may be interested in these jobs
---

Fleetsimplify Enterprise Limited

Nairobi CBD, Kenya

Freelance

Are you a dynamic go-getter with a passion for sales and a hunger for success? Do you thrive in a fast-paced, collaborative environment? If so, we want you to be part of our team as a Sales Maverick. ...

---

Brites Management

Nairobi, Kenya

Full time

Duties and Responsibilities · Develop and implement operational strategies to enhance guest satisfaction, revenue generation, and cost control. · Manage and coordinate all food and beverage activities ...

---

United Nations High Commissioner for Refugees (UNHCR)

Nairobi, Kenya

Full time

UNHCR was created in 1950, during the aftermath of the Second World War, to help millions of Europeans who had fled or lost their homes. · We had three years to complete our work and then disband. Tod ...