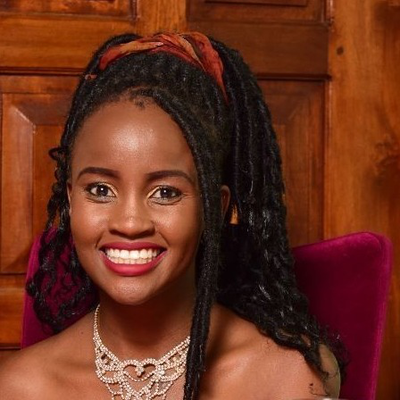 About Trushila Muithi:
I am a dedicated and passionate communications professional with a strong background in social media and marketing. With one year of experience in both a television station and an NGO, I have developed a comprehensive skill set that combines strategic thinking, creativity, and research capabilities.
In my role at the television station, I honed my communication skills by crafting compelling content for various platforms, including television, social media, and the station's website. I worked closely with the production team to develop engaging storylines and promotional campaigns, ensuring that the station's message reached its target audience effectively. Through this experience, I gained valuable insight into the power of storytelling and the importance of tailoring messages to resonate with diverse audiences.
Additionally, my work with an NGO allowed me to combine my passion for communications with my desire to make a positive impact. I collaborated with the organization's team to develop and implement social media strategies that raised awareness about their mission and initiatives. By analyzing data and conducting market research, I identified target demographics and optimized content to maximize engagement and reach. I also had the opportunity to work on research projects, collecting and analyzing data to inform decision-making and evaluate the effectiveness of communication efforts.
Throughout my professional journey, I have developed a deep appreciation for the power of marketing and research in driving impactful communication. I am skilled in using various social media platforms, leveraging analytics tools, and staying updated with the latest industry trends. Furthermore, my ability to think strategically and creatively enables me to develop innovative campaigns that effectively convey messages and engage audiences.
With a strong foundation in communication and social media, combined with my passion for marketing and research, I am committed to leveraging my skills and experience to contribute to the success of organizations that prioritize effective communication and making a difference in society.
Overall, I am excited about the opportunity to apply my expertise and make a meaningful impact in the field of communication and marketing.
Experience
I hold a bachelor's degree in Economics and IT from Maseno University, where I gained comprehensive knowledge and understanding of the marketing structure. Additionally, my experience working with NGOs such as the Faraja Initiative and the Watoto Wasome Initiative has provided me with valuable insights into the challenges faced by marginalized communities and the importance of empowering future generations.
During my tenure at the Faraja Initiative, I worked directly with children living with cancer, providing emotional support and coordinating various educational and recreational activities. This experience has enhanced my ability to empathize with individuals facing significant challenges and has honed my communication and interpersonal skills.
Furthermore, my involvement with the Watoto Wasome Initiative allowed me to engage with children from disadvantaged backgrounds and witness firsthand the transformative power of education in breaking cycles of poverty. Through this initiative, I have developed strong project management skills, ensuring the smooth implementation of sponsorship programs and overseeing the academic progress of sponsored children.
In addition to my practical experience, I have actively participated in advocacy campaigns. I have developed strong research and analytical skills, enabling me to identify key issues, formulate evidence-based recommendations, and effectively communicate them to diverse stakeholders.
I have attached my resume for your review, which provides a more detailed overview of my professional experience, education, and relevant skills. I would appreciate the opportunity to discuss my qualifications further and demonstrate my commitment.
Education
Maseno University                                                                                      Kisumu, Kenya
BA. Economics with IT                                                                                      Date of Graduation: Feb 2022
Google Digital Garage                               
Digital Marketing                                                                                           Date of Graduation: July 2022
Professionals who compete with Trushila
Professionals in the same Marketing / Advertising / Public Relations sector as Trushila Muithi
Professionals from different sectors near Nairobi, Nairobi Area
Jobs near Nairobi, Nairobi Area
---

beBee Professionals

Nairobi, Kenya

Data analysis

Freelance

KSh20,000 - KSh40,000 per month

A private international organization (NGO) in partnership with the government has created new vacancies for graduates and undergraduates within Nairobi. Our company deals with Worldwide Business Inven ...

---

Centum

Nairobi, Kenya

Full time

Centum is East Africa's leading investment company listed on the Nairobi Securities Exchange and Uganda Securities Exchange. We are an investment channel providing investors with access to a portfolio ...

---

A private international organization (NGO) in partnership with the government has created new vacancies for graduates and undergraduates within Nairobi. Our company deals with Worldwide Business Inven ...