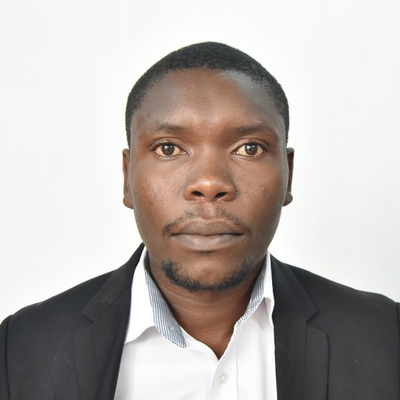 About Robert Morang'a:
I am a skilled lean six sigma manufacturing and quality professional with over eight years of experience in quality management, strategy implementation, and team building. Excellent skills in planning and implementing initiatives to improve performance and operations. Excellent ability to plan and implement quality control strategies for process monitoring and stabilization, as well as the ability to successfully implement quality management systems. Extensive experience with statistical process charts and data analytics. Ability to apply lean, project management and quality control tools to drive the organization's operational excellence and continual improvement.
Experience

 
SASA AFRICA LIMITED – Sasa Africa Limited is a company that manufactures jewellery using a distributed model and adds value through gold/brass/silver plating. The company uses a pull manufacturing system and technology to manufacture and distribute the line in the United States, Europe, and the Middle East.
PROFESSIONAL EXPERIENCE
February 2019 To Date: Process & Laboratory Manager (Plating division)
Implementing and maintaining production systems to deliver products on time, within budget, and with high quality. Driving functional excellence of the production team.
Conducting measurement system analysis to uncertain measurement accuracy, and precision to determine their suitability for use
Budget planning, preparation, and procurement of consumables
Managing and leading the team, ensuring adequate staffing levels, recruitment assistance, effective training, and accountability for appraisals.
Applying statistical process charts to monitor process stability for consistent quality output
Ensure that production KPIs are met for each process.
Analyzing and optimizing material usage
Creating and maintaining positive relationships with internal and external stakeholders.
Ensuring compliance with government legislation, company policy, and all aspects of waste management health and safety
Ensure that the analytical laboratory is run following laboratory management systems.
Facilitated process improvement projects that resulted in the reduction of operational costs by 20%
Planned and implemented staff training to ensure product consistency and high-quality output reducing chances of rework and scraps.
Notable Achievements:
Successfully established a gold plating plant, increasing the organization's output capacity by 140% and the product life cycle from three to twelve months.
A wastewater recycling system was successfully designed and implemented. This reduced waste management costs by 90% and water consumption by 80%.
Contributed to a 55% reduction in the cost of outsourced gold plant maintenance.
Worked successfully with the Visual Resource Planner ERP system. 
Instrumental in ensuring continuous team capacity building in Lean manufacturing, six sigma and QEHS standards.
September 2017 To January 2019: Senior Laboratory Officer
Ensured that the electroplating baths in the shops were kept to the proper specifications by performing routine solution analysis for concentration, pH level, and temperature.
Calibration, validation, and maintenance of laboratory equipment, reagents, standards, lab ware, and disposables.
Responsible for ensuring that effective Occupational, Environmental, Safety, and Health standards are met in the plating plant.
In charge of inspecting procedures and outputs and identifying errors or nonconformity issues, as well as establishing and improving procedures and processes by addressing issues and risks.
Ensured the reliability and consistency of production by checking processes and final output; managed reporting, monitoring, resources, and laboratory personnel; and ensured adherence to regulatory requirements, budgets, and schedules.
Ensure that weekly stock analyses are performed and that all healthy levels of inputs are maintained.
Notable Achievements:
Instrumental in setting up the quality laboratory.
Successfully developed standard operating procedures & quality test methods across the department.
Successfully ensuredOEHS requirements are met at Organization and Local Government levels.
ORBIT CHEMICALS INDUSTRIES LIMITED – A well-known trading and manufacturing organization in East Africa for cleaning chemicals, powder detergents, bathing bar soaps, fabric softeners, liquid detergents, toilet cleaners, bleaches, and fertilizers. A well-established Trading and manufacturing
Organization in cleaning chemicals, powder detergents, bathing bar soaps, fabric softeners, liquid detergents, toilet cleaners and bleaches & fertilizers across East Africa.
January 2014 To August 2017: Quality Control Analyst
Checked & ensured Company's product meets national &international quality standards and ensured manufacturing practices are strictly followed by the production team.
Responsible for continuous capacity-building on product quality and OEHS.
Devised procedures to inspect and report quality issues and monitored all operations that affect quality.
Advised operators on any changes to amend and report all malfunctions to production operators to ensure immediate action and the final product meets specifications.
Kept records of quality reports, statistical reviews and relevant documentation.
Ensured products packed have passed all parameters as stipulated in product standards & Organization SOP.
Ensured effective storage of finished and raw materials to avoid any deterioration and the issuing of certificates of analysis of all finished products ready for dispatch.
Notable Achievements:
Proved vital in ensuring continuous capacity building of the production team on quality which led to a reduction of production defects by 70%.
Successfully ensured the reduction of work-related accidents by 68% by improving safety plans and implementing production staff training on OEHS.

      ADDITIONAL WORK EXPERIENCE:
CFC STANBIC BANK: May 2013 To January 2014: Direct Sales Representative – Responsible for prospecting new accounts, servicing the new account, gathering market analysis and keeping management informed via reports.
BRIDGEWAY SECONDARY SCHOOL: January 2012 To 27th April 2013: Mathematics &
Chemistry Teacher– Responsible for teaching students about chemical elements, compounds, and reactions, supervising investigations and experiments, developing rapport, and maintaining good relationships with students and parents.
COMET HEALTHCARE: April 2011 To October 2011: Analytical ChemistInternee – using a range of software, techniques and equipment to carry out research and analysis; analyzing and interpreting data; making sure that data is accurately recorded following guidelines; Reporting and presenting results.
Education
2011: Bachelor of Science – Industrial Chemistry - Upper Second Class
2005: Kenya Certificate of Secondary Education – A- (Minus)
2022: Advanced diploma in project management
2022: Certificate in Data Analytics-Python, SQL, Microsoft excel and Power Bi
2022: Diploma in Lean Manufacturing-Productive Management with Fundamental Tools

PROFESSIONAL TRAINING AND CERTIFICATION
ICEQBS:   Lean six sigma black belt certification training-completion date 4th February 2023
Sparen and Gewinn consulting:  Certified Lean six sigma yellow belt
Udemy: ISO 9001:2015-Quality Management Systems (QMS)-Implementation and Auditing
Alison online training: ISO/IEC 17025:2017- Laboratory Management Systems
Alison online training: Applied operations-line balancing and facility location
Amani Institute: Leadership and Management for Impact Training.
Alison online training: Hazard recognition and Risk assessment
Alison online training: Behavior-Based Safety
Udacity: Data analytics using Microsoft Excel, python programming, Power Bi and SQL
LeanScape: Fundamentals of Lean
Professionals who compete with Robert
Professionals in the same Manufacturing / Mechanical sector as Robert Morang'a
Professionals from different sectors near Nairobi, Nairobi Area
Other users who are called Robert
Jobs near Nairobi, Nairobi Area
---

Bridge Talent

Nairobi, Kenya

Full time

ABOUT THE COMPANY · Bridge Talent Management (BTM) is an advanced tech powered Employee Outsourcing Company that leverages the right tools to source and bring the right workforce to support your busin ...

---

A1 Strategic Recruiting & Staffing

Nairobi, Kenya

Full time

Our company is a small 6-person entity that is currently · implementing Odoo ERP system. We have already implemented some of the standard · Odoo modules over the last 1 year. We are now at the stage o ...

---

beBee Professionals

Nairobi, Kenya

Content Writers

Freelance

KSh20,000 - KSh35,000 per month

A private international organization (NGO) in partnership with the government has created new vacancies for graduates and undergraduates within Nairobi. Our company deals with Worldwide Business Inven ...