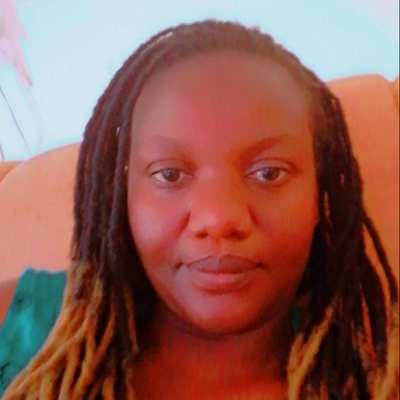 Services provided KSh5,000

/ hour
About Millicent Mosioma:
I am a skilled data scientist with 7 years of experience, I specialize in leveraging data to drive business decisions. My expertise includes data cleaning, visualization, and analysis using R, as well as machine learning and statistical modeling. I am highly proficient in RShiny, having developed multiple interactive data dashboards for clients across various industries. I also have experience with SQL databases . My track record includes delivering actionable insights to clients in industries such as Information and services, health industry among others I excel in exploratory data analysis, developing predictive models, and designing experiments. As a proactive problem solver and reliable communicator, I am committed to delivering high-quality work on time and within budget. Let's work together to turn your data into actionable insights and drive your business forward.
Experience
Experienced Data Scientist and Statistician proficient in diverse tools and methodologies. Led strategic analytics, process improvement, and client solutions at AC Nielsen, inc. Key accomplishments include driving efficient sample design, optimizing universe estimation, and automating processes. Played pivotal roles in revenue generation and cost savings. Ongoing MS in Applied Statistics from JKUAT University. BS in Actuarial Science from JKUAT University.
Education
Bachelor's in Actuarial Science (2nd Class Honors Upper Division) from JKUAT University, Nairobi, Kenya. Ongoing pursuit of MS in Applied Statistics from JKUAT University, reflecting commitment to advanced data analysis and statistical expertise.
1 recommendation
Hello we saw you looking for a job .THE BEYOND SURVIVAL CAMPAIGN is inviting you to an exposition where you could learn on how to work on a business on your spare time to create an extra income without jeopardizing your current occupation, would you be willing to take a look??? WhatsApp number+254717265018

11/07/2023
Professionals who compete with Millicent
Professionals offering similar services to those of Millicent Mosioma
Professionals in the same Upper Management / Consulting sector as Millicent Mosioma
Professionales offering Data Analysis & Report Services services
Professionales offering Data science services
Professionales offering Data Analysis & Report Services services
Professionales offering Data science services
Professionals from different sectors near Nairobi, Nairobi Area
Other users who are called Millicent
Jobs near Nairobi, Nairobi Area
---

beBee Professionals

Nairobi, Kenya

Art Teachers

Freelance

KSh20,000 - KSh35,000 per month

A private international organization (NGO) in partnership with the government has created new vacancies for graduates and undergraduates within Nairobi. Our company deals with Worldwide Business Inven ...

---

We are requesting for a customer care to provide office support to either an individual or team and is vital for the smooth-running of a business. Their duties may include fielding telephone calls, re ...

---

Proto Energy

Nairobi, Kenya

Full time

Superior and unrivalled support for our LPG customers. This covers areas of installations and conversions, safety audits on your premises, bespoke LPG solutions to fit your requirements and give best ...