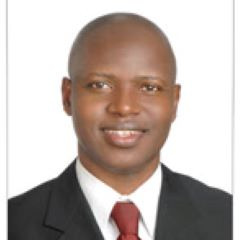 About Joash Karasi Obiri:
Following your recent advertisement, I hereby express my interest on the subject above. I have many skills that could aid me in this role.
My academic qualifications and work experience have served as an excellent preparation for this position. In addition to these, I have impeccable organizational and communication skills. I am an able team leader and player and I have experience working with people from diverse backgrounds. Am also eager to learn new things.
If given an opportunity to work with you, I could provide value to the company and guest as a member of the team. Am also willing to relocate to any country where you feel that my potential will be utilized.
  My resume is hereby attached and if you need more details about me, you can reach through the contacts on my resume.  I am looking forward to hearing from you. 
Yours Faithfully
Joash Karasi Obiri
Experience
PROFESSIONAL EXPERIENCE AND SIGNIFICANT ACHIEVEMENTS
Savoy resort & Spa Seychelles: 
August 2022 to date
Position: Front office Supervisor/Night Auditor 
To assist Night manager in the overall operation and assume responsibility in their absence.
Supervise accurate and efficient reception operations including checking in/out procedures.
Support team member in handling guest requests and enquiries to ensure positive outcome.
Ensure Night Audit procedures are followed with great attention to details.
Verify paid out/refunds/rebate vouchers, voids and altered outlet checks and ensure that proper explanation is given.
Ensure all end of day reports are generated from Opera and micros. 
Prepare and distribute daily event and daily reports to management and departments.
Respond to clients' complaints in a timely and professional manner 
Curry out shifts handover and brief team members as required.
Le Domaine De L'Orangeraie resort & Spa La Digue Island Seychelles: 
April 2019 to July 2020
Position: Senior Receptionist 
Ensure the co-ordination of all activities of the reception team on shift.
Ensure same professional level of service is provided by all members of the team.
Support team member in handling guest requests and enquiries to ensure positive outcome. 
Provide information about our hotel, available rooms, rates and amenities 
Respond to clients' complaints in a timely and professional manner 
Liaise with our housekeeping staff to ensure all rooms are clean, tidy and fully-furnished to accommodate guests' needs 
Upsell additional facilities and services, when appropriate 
Handover shift and brief team members whenever required.
Double tree by Hilton Allamanda hotel Seychelles: July 2017 to December 2018
Position: Resort Host / NightAuditor
Verify all revenue documentation and make corrections as needed. Ensure all revenue documentation is in compliance with established policies and procedures.
Handle front desk operations and switchboard. Resolve problems arising from guest complaints, reservation and room assignment activities.
Greet guests warmly and provide guests with appropriate room assignments, room keys, directions to the rooms, while up-selling when appropriate.
Prepare end of day audit procedures.
Prepare and distribute daily event and daily reports to management and departments.
Handover clearly information to team members on the next shift.
Travinsco logistics limited - August 2014 to April 2017 Position: Travel consultant
Responsibilities:
Liaising with clients in person, over the phone or via email to discuss their travel requirements.
Advising clients on suitable options for domestic or international destinations, tours, accommodation, transport, insurance and fares.
Preparing customized itineraries to suit the clients'preferences and budget.
Making and confirming bookings, often via a Global Distribution System (computerized central reservation system).
Providing up to date advice on travel regulations including visa and medical requirements, baggage limits, safety and local customs.
Managing budgetsand maintaining statistical/financial records;
Burj Al Arab Dubai United Arab Emirates.                                                              Seven-star hotel with 202 suites February 2011 to March 2013
Position: Executive Butler Responsibilities
Carries out guest registration, cashiering and other administrative tasks as per the standard.
Fully responsible for the manning and cleanliness of the Butler Pantry & the Reception Desk on his/her respective floor. Ensures that each area is correctly stocked & operationally prepared at all times according to set standards.
Maintains seamless interaction with guests in order to facilitate guest recognition, obtain preferences, anticipate guest needs and proactively action all their requests & requirements. Also, ensures the privacy and security of all the suite guests.
Maintains a full & comprehensive knowledge of the products and services available in Burj Al Arab and other Jumeirah properties and the local area.
Managing all the activities and security on the floor
Inspects and Sets Up the arrival and occupied suites as per the guest preferences in accordance with the set standards.
Maintains full control over the Private Bar Inventory including Replenishment, and Control on par stock as per the standard.
Abides by all hotel and company policies and procedures including Health & Safety policies, Butler's Grooming standards, punctuality/ attendance procedures and Quality standards
Any otherduties requested by the management
Novotel world trade Centre Dubai, United Arab Emirates. Four-star hotel with 412rooms August 2007 to January2011
Guest service agent Responsible for
Welcoming guest and ensuring highest standards of customer services while checking in, issuance of key / key cards and providing appropriate porter services.
Liaise with reservation department to ensure that amendments, cancellations and any other guest queries are up to date and accurate.
Know the services offeredby the hotel and encourage the guests to use them during theirstay.
Strive to optimize the occupancy rate, the averageprice per room and the turnover for the hotel.
Responsible for cash inventory, checks, credit cards and bills of exchange in foreign currencies for hotel guest in accordance with the credit policy.
Inform all relevant departments regarding guests' special requests and ensuring that the services are provide within the shortest time possible.
Actively involved in suggesting new ideas and providing recommendations on the improvement of the service provided.
Responsible for the cashiering procedures.
Knowing the local environment of the hotel and any other general information that may be helpful to the guests.
Perform other related tasks as assignedby front officemanagement.
Novotel world trade Centre Dubai, United Arab Emirates.                                               December 2004 to July 2007 Position: Reservationagent
Responsibilities
Greeting customers and answering efficiently their reservation relatedrequests and queries
Attending several phone calls at a time and providing customers with required information about the hotel products, packages, services and facilities
Fulfilling the initial reservation related formalities and making the relevant entries into the PMS computer system
Coordinating with all the hotel departments in order to bring the best possibleresults
Manage all mails from guests and ensure responseand completion of all guestrequests.
Filling all the confirmations and cancellations by month, date and alphabetically
Making all the facilities available to the customers in order to give utmostcustomer satisfaction
Fairmont The Norfolk hotel - Nairobi                                                            October 2000 to September 2004 Position: Food and beverage supervisor
  Responsibilities
To ensurethat the outletteam project a warm, professional and welcoming imageto the guest.
To be demanding and critical when it comes to servicestandards.
Establish a rapport with guest maintaining good customer relationship.
To assign responsibilities to subordinates, implementing multi- tasking principle and to check the performance periodically.
To handle guest enquiries in a courteous and efficient manner and report guest complaints to restaurant manager if no immediate solution can be found and assure follow up with guest.
To liaisewith the kitchenand beverage departments on daily operations and quality control.
Education
Butlers trainingby Magnums butlers'international Australia.
Butlers standardsof excellence trainingby Burj Al Arab
Shift leadertraining
Night Audit training
HACCP Awareness training
Basic food hygiene training
Creating ultimateexperiences
Guest courtesytraining
Professionals in the same Customer Service / Support sector as Joash Karasi Obiri
Professionals from different sectors near Nairobi, Nairobi Area
Other users who are called Joash Karasi
Jobs near Nairobi, Nairobi Area
---

beBee Professionals

Nairobi, Kenya

Floor Cleaning

Freelance

KSh20,000 - KSh35,000 per month

A private international organization (NGO) in partnership with the government has created new vacancies for graduates and undergraduates within Nairobi. Our company deals with Worldwide Business Inven ...

---

Concern Worldwide

Nairobi, Kenya

Full time

We are an international humanitarian organisation dedicated to tackling poverty and suffering in the world's poorest countries. Concern Worldwide began working in Kenya in May 2002 with the developmen ...

---

Answering our business messages to our customers · entering specific details concerning our customer service · Transcripting our data · Ho bisogno di questo servizio: Il più presto possibile · Pri ...