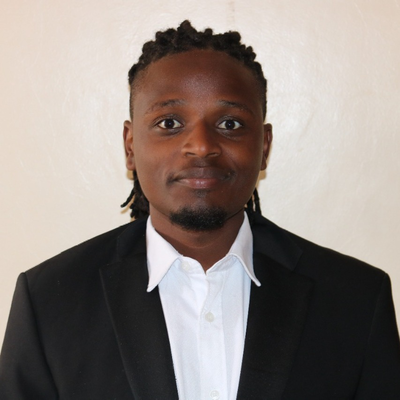 Services provided KSh300

/ hour
About Victor Kimani:
Cover Letter
In short, I am a highly charismatic individual with a keen interest in identifying what makes people tick, and with that said my line of work has greatly regarded handling clients and customers on a personal level be it: on calls, through social media engagements, focused content creation and most of all handling face to face interactions either from closing sales, seminar talks, MCing at gigs or leading team building activities. I excel at understanding the needs, wants, or desires of individuals depending on the different fields or environments. I have a way with words that leads to people opening up and sharing what indeed they truly feel or want from a situation and handling people's energy comes easily to me.
My upbringing bestowed me with characters of integrity and confidence in all I do and with that said I have been able to stand out as a leader from school up until my place of work. That has led me to be a marketing specialist who has worked with over 6 influencers for different products as well as generated more than double the number of online leads for the Real Estate firm I currently work for in less than 3 months.
I believe that I will be a good fit for this company because I can easily be able to engage and communicate with people at a high level of detail and organization while providing motivation to my team.
Experience
Sales Rep & Social Media Manager                                                                                                                                                                                                                                           April 2020 - Present
Nyota Njema Real Estate Limited
Key Responsibilities:
Generate leads and close sales.
Come up with social media strategies, and campaigns as well s handle online inquires and leads.
Handle online leads and inquiries.
Update CRM and manage client list.
Senior Account Managerand Executive ContentProducer.                                                                                                                        July 2021 -  August 2022
Painia Agency
Key Responsibilities:
Find and handle clients.
Schedule and run projects.
Create and direct Scripts
Brand Management
Customer Care  Representative/ Sales Rep                                                                                                                       September 2021 – March 2022
Aventus CX Firm
Key Responsibilities:
Processing orders, forms, applications, and requests.
Keeping records of customer interactions, transactions, comments, and complaints.
Maintaining a positive, empathetic, and professional attitude toward customers at all times.
Responding promptly to customer inquiries.
Client Engagement Associate                                                                                                  December 2019 – July 2021
Artemis Transition Partners
Key Responsibilities: 
Conduct client pre-engagement and due diligence to validate client engagement approach.
Contact and appropriately engage located client segments,in line with the firm's overall strategy and client engagement guidelines.
Update the CRM with all available opportunities from client list as well as doing sytem clean ups.
Public Relations Officer                                                                                                                           June 2020 – August 2021
Kenya National Chambers of Commerce and Industry - Junior
Key Responsibilities:
Dealt with organizing and managing artists that would be performing in the events.
Marketing the chambers events/ Designing posters
Social Media Management
Education
2021: Bachelor of International Business Administration in Marketing & Management, United States International University-Africa
2015: Kenya Certificate of Secondary Education, Mutungoni High School
Professionals offering similar services to those of Victor Kimani
Professionals in the same Marketing / Advertising / Public Relations sector as Victor Kimani
Professionales offering Social Media Managers services
Professionales offering Content Marketers services
Professionales offering Social Media Marketing services
Professionales offering Social Media Managers services
Professionales offering Content Marketers services
Professionales offering Social Media Marketing services
Professionals from different sectors near Nairobi, Nairobi Area
Other users who are called Victor
Jobs near Nairobi, Nairobi Area
Found in: beBee S2 KE - 12 hours ago

---

Christian Blind Mission (CBM)

Nairobi, Kenya

Full time

Christian Blind Mission (CBM) Kenya is an independent Member Association of the CBM Family, registered under Kenyan law as an incorporated company limited by guarantee, having a Memorandum and Article ...

---

Kenya Tea Development Agency (MS) Ltd

Nairobi, Kenya

Full time

Indigenous Kenyans were barred by law from growing tea until the dawn of independence when the legislation was repealed for the indigenous people to commence on tea growing. · In 1960, the colonial go ...

---

beBee Professionals

Nairobi, Kenya

Land Surveyor

Freelance

KSh25,000 - KSh45,000 per month

A private international organization (NGO) in partnership with the government has created new vacancies for graduates and undergraduates within Nairobi. Our company deals with Worldwide Business Inven ...