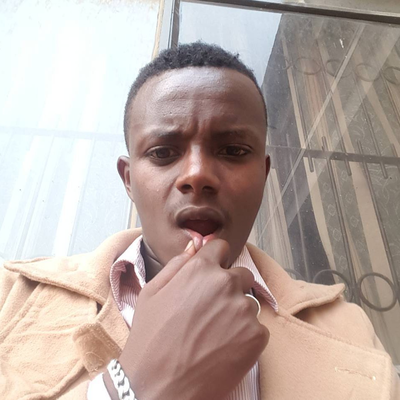 Services provided KSh700

/ hour
Technology / Internet (3)
Graphic design
Graphic
Print graphic

Customer Service / Support (1)
Graphic Designers

Education / Training (1)
Graphic Designers - Teaching

Arts / Entertainment / Publishing (2)
Graphics for Streamers Services
Graphic & Layout Design

Tourism / Travel / Hospitality (1)
Graphic Designers - Events

About joseph kamau:
"Hi y'all! am Joseph kamau, and am Kenyan, Nairobi. I know I can help your company create stunning visuals. As someone who has worked in web and graphic design for over a decade, I know what brands need to capture their audiences' attention. With my powerful design skills and knack for design, I have the right background for your brand's needs. I got my start as a graphic designer by creating logos for friends. As locals began to see my work, I began designing materials for everything from posters to package design. Today, I am open to all kinds of design work, although I am always passionate to projects that let me go my creative roots.
My interests outside of graphic design and web design include creative production, cnc engraving, carpentry, custom cars and listening to music. I am eager to work with up-and-coming creative brands, although I certainly enjoy designing for well-established companies too.
If you like my work and want us to work together, please reach out by filling in the contact form below. I can't wait to learn about your brand's design needs!
Experience
i have a decade of graphics and creative design experience
1 recommendation
Hey: I'm just curious if there was a way you could start working on a business on your spare time from home to create an extra income without jeopardizing your current occupation, would you be willing to take a look??? WhatsApp number +254-111501082

11/27/2023