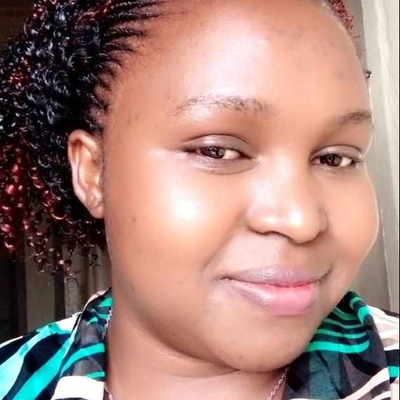 About Christine Nandwa:
Results oriented and open minded professional with more than two years of experience in the field of Accounting, Administration and Finance. Excels in analyzing financial data, preparing financial reports, reconciling accounts and providing support to accounting and administration teams. Proven ability to manage multiple tasks simultaneously, prioritize work, and meet deadlines, possesses a strong understanding of accounting principles and with ability providing excellent customer service and maintaining a positive attitude under pressure.
Experience
Tax Credit Consulting Limited, Finance and administrative Assistant           Jan 2021-Current
 Preparation of financial statements, account reconciliations and tax filings. 
Providing support to management regarding accounting issues or questions that arise during day-to-day operations
Maintaining Office filing system and ensure that all confidential documents are properly  kept and labeled.
Responding to mails and phone calls from clients. 
Reviewing monthly bank statements and reconciled accounts payable ledgers daily against vendor invoices received from vendors on a monthly basis.
Maintaining general ledger accounts including Accounts Receivable  and Payable 
Analyzing and computing VAT and Income tax of Clients from KRA Website.
Assisting in the preparation of budgets and managing records and receipt. 
Analyzing and reporting financial status of all company divisions, including budgeting.
General Administration services like; internal communication, maintaining  office equipment and preparing reports 
Resolve financial disputes raised by the customer service and sales team.
Maseno University, Finance   Attachee                                      June 2019-August 2019
Analyzed data to identify trends in order to provide recommendations for future growth opportunities
Reviewed current processes and procedures to determine areas for improvement and implemented changes as needed
Assisted in posting daily journal entries
Assisted in the reconciliation of accounts receivables and payables, banks and bill payments
Assisted with the preparation of financial statements, budgets and forecast
Used MS-Navision for various financial operations.
Angel Media   Cinemas, Accounts   Assistant CUM Cashier              June 2018-July 2019
Reviewed invoices for accuracy and coding before forwarding them to the appropriate department or individual for approval.
Matched invoices to checks and prepared them for mailing. Assisted in the preparation of monthly, quarterly and annual financial statements for submission to upper management
Prepared journal entries and reconciled general ledger accounts as needed; identified errors that had been made by previous accountants
Reviewed all transactions on a daily basis to ensure accuracy and completeness before posting them to the general ledger
Maintained detailed records of cash receipts and disbursements for auditing purposes.
Maintained a clean and organized cashier station, kitchen area, and dining room to ensure the safety of customers and employees.
Processed customer payments via Cash , MPESA, Credit cards and vouchers  accurately in accordance with company procedures
Vision Cyber, Admin Assistant CUM Cashier       September 2015-December 2017
Greeted customers as they entered the store and provided them with assistance.
Maintained an up-to-date knowledge of product features and benefits to effectively communicate with customers.
Assisted customers in making purchasing decisions by providing them with information on product features, benefits, and availability
Answering phone calls from clients, Collating and distributing staff mails.
 Maintained a detailed knowledge of the company's products and services and customer.
Created and maintained office filing system by utilizing knowledge of proper file storage locations for easy retrieval; updated automated spreadsheets, cross-referenced files, tracked purchase orders, and invoices daily; 
Maintained organized public relations with customers through phone calls and face to face meetings
Provided cyber services assistance like online applications, printing and typing.
Trained and Supervised other Cashiers.
Education
KCA University, Bachelor of Commerce Degree (Finance Option)   Jan 2015-Nov 2019
Kaimosi Girls` High School, K.C.S.E. Certificate                                Jan 2009-Nov 2012
PROFESSIONAL QUALIFICATIONS
KCE COLLEGE        CPA INTERMEDIATE (CPA PART II)            May 2022- Jan 2023
Professionals who compete with Christine
Professionals in the same Accounting / Finance sector as Christine Nandwa
Professionals from different sectors near Nairobi, Nairobi Area
Other users who are called Christine
Jobs near Nairobi, Nairobi Area
---

Avenue Healthcare

Nairobi, Kenya

Full time

Avenue Hospital was founded in 1995 for the purpose of managing the outpatient department at the Hospital, and to extend medical services to corporate clientele through an innovative concept of Manage ...

---

beBee Professionals

Nairobi, Kenya

General Sales

Freelance

KSh15,000 - KSh30,000 per month

A private international organization (NGO) in partnership with the government has created new vacancies for graduates and undergraduates within Nairobi. Our company deals with Worldwide Business Inven ...

---

beBee Professionals

Nairobi, Kenya

Private Bartenders

Freelance

KSh20,000 - KSh35,000 per month

A private international organization (NGO) in partnership with the government has created new vacancies for graduates and undergraduates within Nairobi. Our company deals with Worldwide Business Inven ...