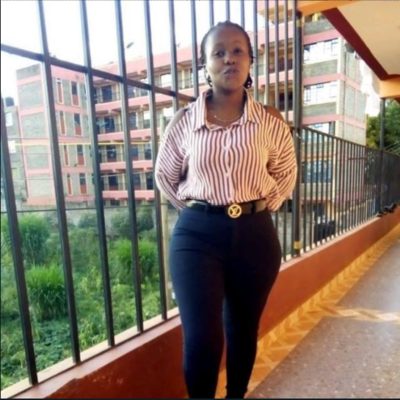 About me:
I am open minded, self driven, enthusiastic, hardworking and friendly.
I have always had a passion for learning new things, gain more skills.
I have experience in IT support and in coding.
Though am comfortable working independently, I would describe myself as a harmonious team member. I am willing and able to do whatever task is necessary to complete the project. Am willing to help a team member in need. My greatest strength is the ability to communicate effectively with others.
Experience
In the year 2019 for four months, I was an attachee at Kenya Medical Supplies Authority from August to November.
Responsibilities
Scanners troubleshooting, assembling computer systems, computer systems maintenance, connecting users to shared printers, troubleshooting a network, access point configuration, ERP and WMS installation, installing operating systems, outlook setup, and address configuration.
In the year 2021 for three months, I was an attachee at Luzark Construction Company Limited from February to April.
Responsibilities
Assembling computer systems, systems maintenance, installing operating systems, outlook setup.
Education
I pursued a diploma in I nfomation Communication Technology in Kabete National Polytechnic
Professionals who compete with Faith
Other users who are called Faith
Technology / Internet profesionals
Professionals from different sectors near Nairobi, Nairobi Area