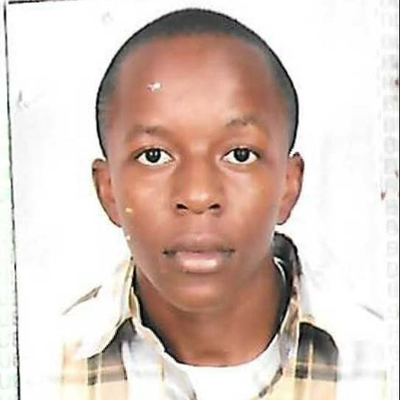 About me:
I am a highly motivated, adaptable and dependable registered Graduate Engineer, B.Sc. Civil Engineering with over 5 years' experience working on various projects from inception to completion. 
Currently I'm working as a civil engineering/project managing consultant for Global Excel International Limited. Previously I worked as a Site Agent/Project Manager for the aforementioned company on the Kenya National Highway Authority project i.e., INSTALLATION OF RETRO REFLECTIVE DELINEATORS (CAT EYES) ALONG NAIROBI - THIKA (A2S) ROAD. CONTRACT NO: KeNHA/R5/146/2021. A role I excelled in various capacities including but not limited to, site supervision, management and administration. 
Prior to this professional engagement, I also served as an Assistant Engineer on the UPGRADING TO BITUMEN STANDARD OF THE MOIBEN RIVER - KAPLAMAI - SIBANGA - MAILI SABA - MAILI KUMI NA MOJA CONTRACT NO: KeRRA/RWC/362 (KITALE), project. 
In this project, I was part of the Resident Engineers' team involved in supervision of works, quality control & assurance, project documentation as well as ensuring synergy and correspondence (project documentation), between the contractor and employer in order to achieve the desired targets and impact of the project.  
My wealth of experience in civil engineering, in proportion to the length of my career thus far gives me the requisite qualifications for the any open position. 
Experience
Accomplishments
 Successfully ensured proper site management and quality control in my role as the Assistant Construction Supervisor in the building and completion of the Safari Business Arcade outside USIU (United States International University) off USIU road located within the Ruaraka Housing Estate, Nairobi. (Don Woods Company Ltd)
 Successfully learned road design principles, quality control and site a management under the supervision of a senior engineer during my graduate engineering internship. (KeRRA)
 Successfully supervised and ensured quality control for the road from the formation levels up until completion/handing over.
 Co-ordinated with the contractor professionally towards achieving set targets which created synergy between the contractor and staff on site hence leading to a streamlined work process and successful project.(KeRRA)
 Managed to remarkably increase the project progress rate against time hence successfully delivering project deliverables despite many unforeseen circumstances with regards to facilitation and logistics. (Global Excel International Ltd)
 Successfully constituted a project team that I led from project inception to delivery while greatly reducing project running costs.(Global Excel International Ltd)
 Consistently raised Interim Payment Certificates on time hence greatly improving project cash-flow while maintaining correspondence with the Resident Engineers' team in my role as the project Site Agent. (Global Excel International Ltd)
.
Project Manager/Site Agent – Global Excel International Limited 2021 to date
 Developed and initiated the project while managing costs and monitoring performance. 
 Met project deadlines without sacrificing build quality or workplace safety. 
 Devised and implemented strict health and safety measures in liaison with the project Health & Safety officer in order to ensure personnel and site safety throughout the project duration 
 Maintained relationships with material vendors to lower costs and diversify capabilities. 
 Led project teams through design, construction and launch process.. 
 Made decisions independently and collaboratively on related challenges. 
 Achieved project deadlines by coordinating with the Resident Engineer to manage performance. 
 Managed the project from procurement to commission. 
 Orchestrated projects within strict timeframes and budget constraints by solving complex problems and working closely with the company directors and the project team.
 Facilitated correspondence between internal personnel, fellow contractors, the resident engineers' team and vendors for project cohesion. 
 Accelerated progress by continually reviewing performance, budgets and project timelines. 
 Provided fiduciary oversight to remain within budget constraints, recommending project adjustments where necessary. 
 Maintained clear communication with precise technical writing to document and inform critical processes. 
 Drove team success through shared vision and recognition of quality performance. 
 Identified plans and resources required to meet project goals and objectives. 
 Provided detailed technical and operational direction in project challenges, consistently meeting deliverables according to deadlines.  Provided detailed product orders based on project drawings and technical specifications
Assistant Engineer – Kenya Rural Roads Authority (KeRRA) RWC 362 2017 – 2021
 Regularly evaluated project progress against time through compilation of regular reports
 Training in geometric road design methodologies
 Preparing of short, medium and long term road works programs
 Preparation of tender documentation for road works
 Assisting in reviewing of road engineering designs
 Compiling and analyzing annual road maintenance work programs
 Assisting in monitoring supervision of road maintenance works
 Supervision of pavement layer construction, earthworks, formation layers, base and sub-base improvement/stabilization works.
 Assumed a leadership role on site leading managing correspondence between the contractor and resident engineers teams
 Quality control and supervision of road construction processes
 Site administration and management as the Resident Engineers Assistant on a daily correspondence basis
 Assisted in creation of project documentation including review of interim payment certificates in conjunction with the contractor.
Graduate Engineering Intern – Kenya Rural Roads Authority (KeRRA) – RWC 135
Mar 2017 – Sep 2017
 Learned engineering road design principles
 Gained formative experience on material testing and facets of material quality control
 Worked under a senior engineer while learning effective techniques of site supervision.
 Gained experience in drawing and design of pavement structures, cross-section, alignments and road profiles
 Construction Supervision of Earthworks, formation levels, processing of subgrades bases and sub-bases
 Earned valuable experience in bituminous and concrete works experience. Culvert installation, laying of asphalt concrete and surface dressing.
Intern – Don Woods Company
2013 – 2016
 Facilitating, reporting and analyzing projects under the supervision of a project manager
 Effectively supervised of construction works while ensuring employee welfare.
 Created detailed progress reports for site meetings.
 Assisting the construction supervisor as well as the site engineer on a day to day basis.
 Construction quality control – Quality assurance mechanisms / systems to demonstrate compliance with the requirements of the contract.
 Drawing design interpretation on site.
 Conducting design, drawing and alterations.
 Scheduling material and equipment purchases and deliveries.
Education
Education
Bachelor of Science in Civil Engineering
University Of Nairobi,( Kenya)
Kenya Certificate of Secondary Education (KCSE)
Pioneer School (Kenya)
Language
Proficient in both written and spoken English and Kiswahili
Professional Development
Centre for Innovative Technology Ltd. (CITECH)
Successfully completed training in Autodesk AutoCAD fundamentals.
Strathmore Business School
Underwent training for Project Management Professional certification, (PMP)
Professionals who compete with David
Engineering / Architecture profesionals
Professionals from different sectors near Nairobi, Nairobi Area
Other users who are called David
Jobs near Nairobi, Nairobi Area
Found in: beBee S2 KE - 4 days ago

---

Greenspoon

Nairobi

Full time

About the job · Greenspoon is Kenya's first and only online store for conscious consumers. The company specializes in connecting customers with the source of their products and is underpinned by a philosophy that conscious consumerism can help diminish the effects of climate chan ...

Found in: beBee S2 KE - 1 day ago

---

Parapet Cleaning Services

Nairobi

Full time

Parapet Cleaning Services is an ISO 9001:2008 certified company and the leading professional cleaning and allied services company in Kenya. · As part of the elite group of Top 100 companies in Kenya, members of the International Sanitary Services Association (ISSA), International ...

Found in: beBee S2 KE - 23 hours ago

---

Corporatestaffing

Nairobi

Full time

Sales & Marketing Jobs In Kenya.Title: Furniture Sales Executive – NairobiIndustry: Furniture,Location: Mombasa Rd, NairobiGross Salary: 35K plus commission,Our Client is one of the leading makers of indoor and outdoor furniture in Kenya. They seek to hire a results-oriented Furn ...