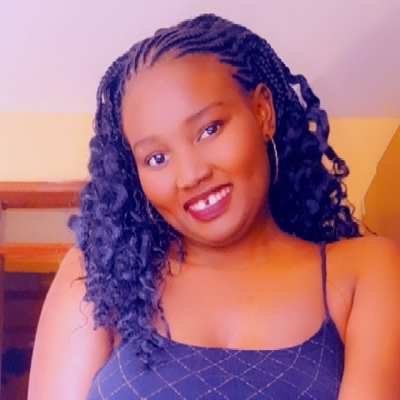 About me:
I graduated from Multimedia University of Kenya with a second class honors degree in Bachelor of Commerce – Finance option in December 2020. I would like to apply my skills, academic experience, abilities and competencies to a challenging growth-oriented position with a leading company . I have skills such as;
In-depth knowledge of Accounting and Finance.
Advanced training in Investment and Financial Analysis.
Exceptional ability in leadership, communication and critical thinking.
Hands-on experience in accounting and tax advisory.
High learning ability, innovation and integrity.
My focus as an emerging professional is to use my strengths in financial analysis to make a positive impact on the overall organization. I enjoy gathering, organizing and accurately analyzing information, working in groups and contributing to project strategies.
Experience
GREATCOURT RESTAURANT 
SUPERVISOR
Overseeing the duties and responsibilities of the restaurant staffs.
Expediting customers" orders as needed and maintaining good working relationship with suppliers.
Bettering my flexibility, listening skills and communication skills.
Monitoring employees productivity and providing constructive feedback.
Providing daily sales report to managers and stakeholders of the restaurant.

POSTAL CORPORATE OF KENYA - May 19  July 2019
Attaché
Billing of parcels from various counties and countries
Writing and recording of reports on bills
Disbursement of loans
Reconciling of banks statements and cash books
Receiving international mailings from various different countries
Collecting financial data and made entry for reports generation. This promoted efficiency in report generation since the data collected was conclusive.
Analyzing and filling records of employees of the postal corporations of Kenya

HASBAH AGENCIES
Brand ambassadors at Tuskys JAN 2015-MAR 2015
Bettering my communication skills with the consumers.
SKILLS
Computer skills (Microsoft excel and Microsoft word)
Sale and marketing skills
Communication skills (English and Swahili language)
Interpersonal skills (team work, active listening, responsibility and flexibility)
Education

Aug 2016   Dec 2020

Multimedia University Of Kenya
Attained Degree in Bachelor of Commerce (Finance Option)

Professionals who compete with Yvette
Home Services / Social Care profesionals
Professionals from different sectors near Nairobi, Nairobi Area