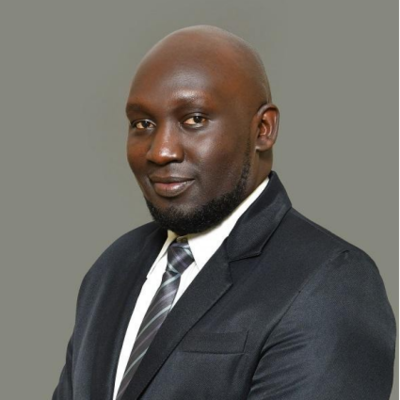 About me:
I'm currently working as a Marketing Manager with The Hub Karen Management ltd for the last three years overseeing all marketing campaigns, on-ground activities, digital marketing, client relations and communications among other responsibilities. I have also worked in an advertising agency for six years under brands like LEGO, LG, Bobmil, KLM, Nakumatt and other local brands with over 10 years' experience in strategy creation, brand nurturing and building.
Experience
02/ 2020 - Present: 
Marketing Manager  
The Hub Karen Management Ltd,  
Marketing Plan: Prepare the annual Marketing Plan, inclusive of the budget, and ensure that marketing objectives are achieved, measured and results reported to all relevant stakeholders.  
Marketing Campaigns: Prepare, Implement and execute all approved marketing campaigns, budgeting, and brand strategies to achieve agreed KPIs, from creative brief through to analysis and recommendations; ROI analysis needed on agency performance for each promotion and fed back to the business. 
Event Planning and Execution: Activate and execute events in the mall in line with the mall objectives and strategies defined in the Marketing plan for the year. 
Retailer Communication: Engage the center's tenants regularly to understand their marketing requirements and offer marketing support. Coordinate retailer newsletters and look for methods to improve communication via other mediums. Develop individual marketing campaigns for retailers. 
Online Marketing and Digital Marketing: Curating all monthly content calendars, the digital proposal for all our digital activations, promotions, and campaigns. Responsible for the management of all social media platforms such as Facebook, Twitter, Instagram, and YouTube in line with the agreed KPIs. Incorporate online activities with offline marketing promotions, including social media management across multiple social media platforms. 
Communications: Supply communication solutions for all events and guest service promotions which includes managing the internal guest literature package, which includes updating mall guides, directory boards, and general guest services literature; Management of all loyalty card and redemption programs being implemented. 
Work effectively with internal departments (especially leasing, sub-brands, and guest services as well as sales and operations) to ensure best business effectiveness and information is communicated around the business units – new store openings, launches, events, changes to procedures, staff newsletters. 
Consumer PR: Day-to-day responsibility for all consumer PR, liaison with the PR agency, head office PR, and Corporate Communications team as well as other stakeholders. Crisis Management – Issue statements and communication with external parties. 
Research: Develop, understand, and communicate relevant retail trends to center management – areas to include sales and footfall forecasting and general issues and report on the same. 
Clients: The Hub Karen Mall and tenants 
01/2019 - 02/2020
Marketing Manager  
The Dream Factory Kenya,  
TDF Group Ltd,  
Responsible for developing, implementing, and executing strategic marketing plans for the company's lines of business and brands within an organization to attract potential customers and keep existing ones. 
Managing and coordinating marketing and creative staff, leading market research efforts to uncover the viability of current and existing products and liaising with advertising agencies. 
Planning, Budgeting, and Executing marketing activities and advertising across modern retail stores and BTL activations at both Traditional and modern retail trade for all brands in our portfolio. 
Assigning staff duties and overseeing planogram implementation across all the outlets merchandised. 
Clients: LEGO and Qualatex Balloons 
02/2014 - 12/2018 
 Account Manager - BTL 
TDF Advertising Agency 
TDF Group Ltd, 
Client Service - Managing client's expectations by serving as a liaison between the agency and client. 
Strategic planning - Curating BTL campaign strategies for thematic 360 campaigns for the agency's pitch and in-house brands. 
Events Management - Plan, Manage, and execute all Brand activations, corporate events, and product launches from ideation, strategy, 3D setup design mockups, procurement of 3rd party suppliers, budget, permits, and licenses. 
Digital Marketing Support – Support the digital team during events and activations to broadcast the events live and share images. 
Shopper Marketing – Managing a team of more than 150 merchandisers across the country, assigning route plans, implementation of planograms, stock evaluation, pricing and overseeing in-store promotions. 
Branding - Finding branding opportunities for in-house clients across modern retail outlets (Nakumatt, Tuskys, and Naivas), create branding audit reports, propose identified branding space with a budget and oversee implementation of branding across the outlets. 
Clients: LG, Nakumatt, Conti Partner tires, Maisha, Mjengo- Nuvita, KLM, Safaricom, Airtel, Bobmil 
10/2012 - 10/2013 
Account Executive 
Graphite Lounge Ltd,  
Gaining a strong knowledge and understanding of a client's brand and products, working closely with the MD to prospect, pitch & close new business. 
Overall management of in-house key accounts, attending status meetings, writing briefs and liaising with the design team to execute the brand campaign for existing clients. 
Organizing weekly status meetings with staff and senior managers. 
Plan team-building programs and in-house sales training events. 
Conducting market analysis for in-house clients and assessment of competitors' SWOT analysis. 
05/2011 - 08/2012 
Site Supervisor, Masai Mara, Kenya  
Kenya Airport Parking Services Ltd (KAPS) 
Supervisor: Supervising the day-to-day activities for a team of 25 staff, constantly briefing head office on ongoing operations, sending operations and sales reports. 
Operations: Driving operational efficiencies, assigning duties to staff, checking individual performance, and recommending performance evaluation programs, and raising overall customer service levels.  
Clerical: Overseeing the overall management of the office premises, ensuring compliance, professionalism, health and safety guidelines & excellent work ethics are constantly maintained 
 09/2010 - 03/2011 
 Customer Service Representative, 
Kencall, Airtel Kenya 
Professionally handling customer complaints and queries, making and scheduling follow-up calls. 
Record and capture customers' biodata from every phone call conversation using SOAP software. 
Conducting online marketing surveys with existing customers and setting up a new customer base by upselling the company's services. 
01/2004 - 12/2007 
Youth Animator (Volunteer) 
SOS Children's Village International - Youth Center 
Operations Management: Management Youth center IT department, cyber cafe, send sales reports. 
Outreach Programs Supervisor: Curating Proposals for financial support for youth center IT departments, outreach programs for primary schools' reproduction health education, and team-building activities.  Digital Marketing: Managing the center's Facebook page by answering post queries, content creation, and posting our youth center programs.  
Peer Educator: Visiting children's orphanages, rehabilitation centers, and primary schools to teach reproductive health education and peer counseling. 
Life Coach: Finding one street kid and becoming a life sponsor by giving them hope, advice, and youth center support to keep them away from drug abuse, alcohol, and crime.  
Education
 04/2007  -  09/2011 
Bachelor of Commerce (Hons) Marketing option 
Busoga University - Uganda 
02/2006  -  02/2007
Pre-University Bridging Foundation Course 
Busoga University - Uganda 
03/2003  -  08/2005 
Diploma in Computer Systems Support 
Kenya Christian Industrial Training Institute. 
03/1998  -  08/2001 
Kenya Certificate of Secondary Education 
Aquinas High School - Nairobi  
Professionals who compete with Edwin
Marketing / Advertising / Public Relations profesionals
Professionals from different sectors near Nairobi, Nairobi Area
Other users who are called Edwin
Jobs near Nairobi, Nairobi Area
Found in: beBee S2 KE - 33 minutes ago

---

African Entrepreneur Collective (AEC)

Nairobi

Full time

AEC Kenya supports entrepreneurs to grow their business to improve livelihoods and to create thriving communities. Founded in 2018, as the Kenya affiliate of the African Entrepreneur Collective, AEC Kenya has now worked with more than 5,000 entrepreneurs, providing a combination ...

Found in: beBee S2 KE - 4 days ago

---

JOB SUMMARY · Requirements · Excited by the prospect of working cross-functionally with sales and different marketing departments. You'll have exposure to different departments like Sales, Marketing, Finance, Recruiting, Enablement, Engineering, etc. which will help you determine ...

Found in: beBee S2 KE - 2 days ago

---

International Rescue Committee

Nairobi

Full time

ABOUT THE COMPANY · The International Rescue Committee responds to the world's worst humanitarian crises, helping to restore health, safety, education, economic wellbeing, and power to people devastated by conflict and disaster. Founded in 1933 at the call of Albert Einstein, the ...